Should I Buy or Lease a Toyota Vehicle? Schaumburg Toyota Will Walk You Through the Process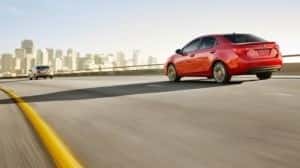 The decision to lease or buy a vehicle is always a tough one. There are benefits to both sides of this decision, and what may be the right choice for some will not be appropriate for others. At Schaumburg Toyota, we will walk you through the entire process from start to finish. We'll help you find a vehicle you love, choose between leasing or buying, and help you find a new car finance deal that works for your budget.
Reasons to lease:

– No down payment requirements or pressure

– The vehicle depreciates at a slower rate and you don't lose out on value

– At the end of your lease, buy the vehicle, trade it in, or swap for a new one

– All maintenance and service issues are covered under the terms of the lease, you'll never be without transportation

Reasons to buy:

– Earn equity over time, especially after the vehicle is paid off

– Freedom to customize the vehicle any way you see fit

– Not limited by mileage as per the lease agreement

– Full, remaining value of the vehicle is yours when you're ready to trade-in or sell
When You Should Lease
Unless you come into our car dealership knowing right away that you're going to lease a vehicle, your plan is most likely to buy outright. And that's okay! What many fail to understand, however, is that leasing has inherent benefits that buying a brand-new vehicle does not.
With cars you buy, the value drops considerably as soon as you drive away. A lease, on the other hand, does not depreciate the same. You're only responsible for the value as measured during the lease term, so you will pay less a month than if you finance to purchase a vehicle. Our Toyota dealership serving Palatine, IL has plenty of Toyota lease specials to make it even more affordable.
Of course, some argue you miss out on the equity earned. Yes, that's true, but you're also locked in to owning a vehicle. When the lease is up, you just turn in the old vehicle and walk away, or sign for a new vehicle. It's like having the option to always drive the latest and greatest, for much less of an investment.
You should be aware that there are generally mileage limits on most car leases, so if you plan to do a lot of driving or don't want to have to worry about incurring overage fees, buying might be a better choice than leasing.
When You Should Buy
Maybe driving the same car for years, paying it off, and the freedom that comes from no car payments is appealing? Then buying a new Toyota car might be a better option.
There are other scenarios better for owning a vehicle too. For instance, if you commute long distances for work, it's better to buy outright. You won't be hampered by a mileage cap. Moreover, if you plan on customizing your vehicle at some point, buying provides the flexibility to do so.
Financing a Toyota at Our Dealership, Whether You Lease or Buy
At our Toyota dealership near Palatine, IL, we strive to provide one of the best experiences you've ever had during a vehicle purchase. We don't just want to meet your expectations and desires, we want to completely exceed them. Stop by our Schaumburg Toyota and let our expert team take care of all your automotive needs today!