Trade-In Tax Credit
BUY NOW BEFORE LOSING YOUR TRADE-IN TAX CREDIT!
THE STATE OF ILLINOIS COLLECTS NO SALES TAX ON THE VALUE OF YOUR TRADE-IN,
BUT THIS WILL CHANGE STARTING JANUARY 1, 2020.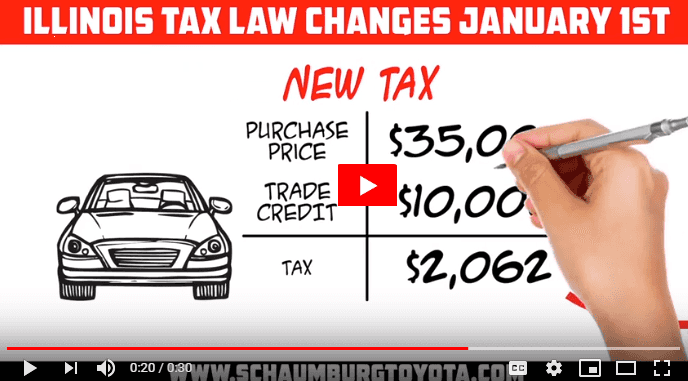 IF YOU WERE PLANNING TO BUY A CAR IN 2020, IT WOULD MAKE SENSE TO BUY
BEFORE THE END OF 2019 TO AVOID THE HIGHER SALES TAX.
DO NOT WAIT UNTIL THE LAST MINUTE, BECAUSE OUR INVENTORIES WILL SELL OUT QUICKLY!
Read Full Story here:  https://www.illinoispolicy.org/illinois-imposing-car-trade-in-tax-on-jan-1-dealers-call-it-double-taxation/