Financing Your Next Toyota Vehicle at Schaumburg Toyota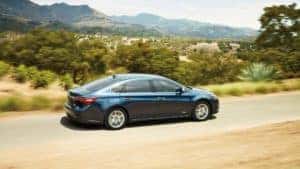 You can count on Schaumburg Toyota to be a dependable source for both the latest Toyota cars and used cars near Palatine, IL. When you identify a vehicle that you're ready to purchase, you can trust our team with the next steps of financing your purchase in a painless and hassle-free manner at our Illinois Toyota dealership.
Our Finance Department
It's our goal to make vehicle financing at our Toyota dealership in Schaumburg, IL, easy and straightforward. That's why we put the power of resources in your hand through our website. Visit the Finance Center portion of the site to browse and use any combination of our online tools such a value-your-trade tool and a payment calculator to estimate monthly expenses.
If you feel comfortable, you can even progress to completing an online financing application. If you decide to get started online, our team will reach out to meet in person to discuss next steps.
Regardless of whether this is your first time financing or your budget limitations or your credit standing, our financing specialists will work with you to find the right Toyota financing solution for your situation.
About Car Loans
Prior to meeting with the financing experts at our Toyota dealership, you may find it helpful to do a little research about car loans. Familiarize yourself with some of the common phrases you'll hear such as loan term (the amount of time you have to pay back your loan) and credit score (which is a number that represents the risk a potential lender is taking by granting you a loan).
Knowing your credit score is also very helpful since it's one of the deciding factors in terms of the interest rates you'll be eligible for. Having that knowledge with you along with a firm grasp of your budget, any vehicle incentive research you've conducted, and necessary paperwork associated with a vehicle trade-in will help you feel best prepared and less surprised when discussing financing.
If you're uncertain about the details you'll need for your financing application or other specifics about the process, simply reach out to your local Toyota dealer near Hoffman Estates, IL, by phone or online. We look forward to clearing up any confusion and helping you feel confident and at ease when it's time to finance a vehicle.