Tremendous Tips on Buying New Tires For Your Car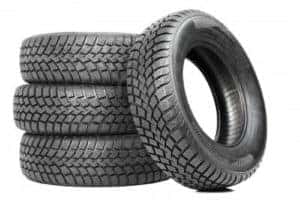 Buying car tires is easy, but finding the right ones suitable for your car can turn into an ordeal. If you invest in the wrong tires, you will end up hobbling your car's performance and its ability to tackle all types of weather like it should be able to do. If in doubt as to how to pick the right set of tires, walk into Schaumburg Toyota. Our experienced staff and salesmen at our Toyota parts center will gladly help you find the perfect tires for your car.
What Size Should You Buy?
This is an answer you will find in your owner's manual. Look out for a label that reads something like P215/60R16 94T. Here the first part P215/60R16 indicates to the tire's basic size measurements such as its diameter and width. 94 is the load index, which is nothing but the weight each of your tires can support. And, T refers to the speed rating – which is the maximum speed of the tire in relation to the load index.
What Type of Tires Should you Buy?
Most retail tire online shopping portals will help you filter out the tires available in your size. However, if you are buying your tires online, you will need to dig a lot deeper in order to match the speed rating.
All-season tires come in T- and S- speed ratings. These fit well onto mainstream cars as well as SUVs and render better mileage and terrific all-weather grip or traction.
You may find it a tad bit challenging to differentiate between summer tires and all-season tires. And, if you cannot find these details on the manufacturer's website, we recommend you our Toyota dealer near Palatine for poignant counsel.
If you are on the lookout for new tires for your SUV, hatchback, or sedan, walk into Schaumburg Toyota today. We sell only genuine automobile parts at highly competitive rates. You may also test drive a fleet of pre-owned Toyota cars as well as new Toyota cars when you are in our showroom. We look forward to seeing you!